In August 2020 Wild Things Freedom Center lost one of its beloved family members, Miss Star, companion to Ghost. It was evident right away that Ghost should and would have another companion in his life so the search began. We had a few leads but none panned out until we were contacted by Susan Weidel and Kim Kahl with W.O.L.F. Sanctuary in Colorado in August 2021. There was a 6 year old female wolf named Luna in need in West Virginia. She is what is called "high content" which means she is overwhelmingly a high percentage of wolf.
On paper it seemed like Luna was a perfect fit but there were still hurdles to cross. She had not been spayed and was not up to date on her shots. She was purchased as a wolfdog puppy at a flea market at 8 weeks old in 2015. The new owners knew she would be a little different than other dogs and they soon found out that 'different' was accurate but 'little' didn't begin to describe their journey. The energy level was more than they bargained for but they did everything they could to keep her happy and healthy. They went so far as to purchase a new home in order to provide her with a large containment area about 1 acre in size with a hefty cost to make it suitable for Luna. Things went well for about 5 years until Luna decided she would like to explore her world a little more. She was not a jumper but a digger. She was able to dig under well built fencing over and over again and each time the "hole" was fixed she would open a new spot and escape.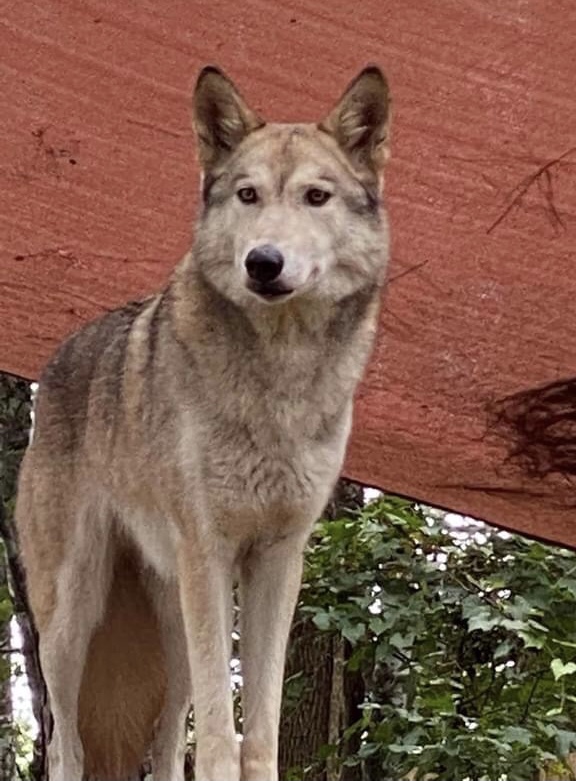 ---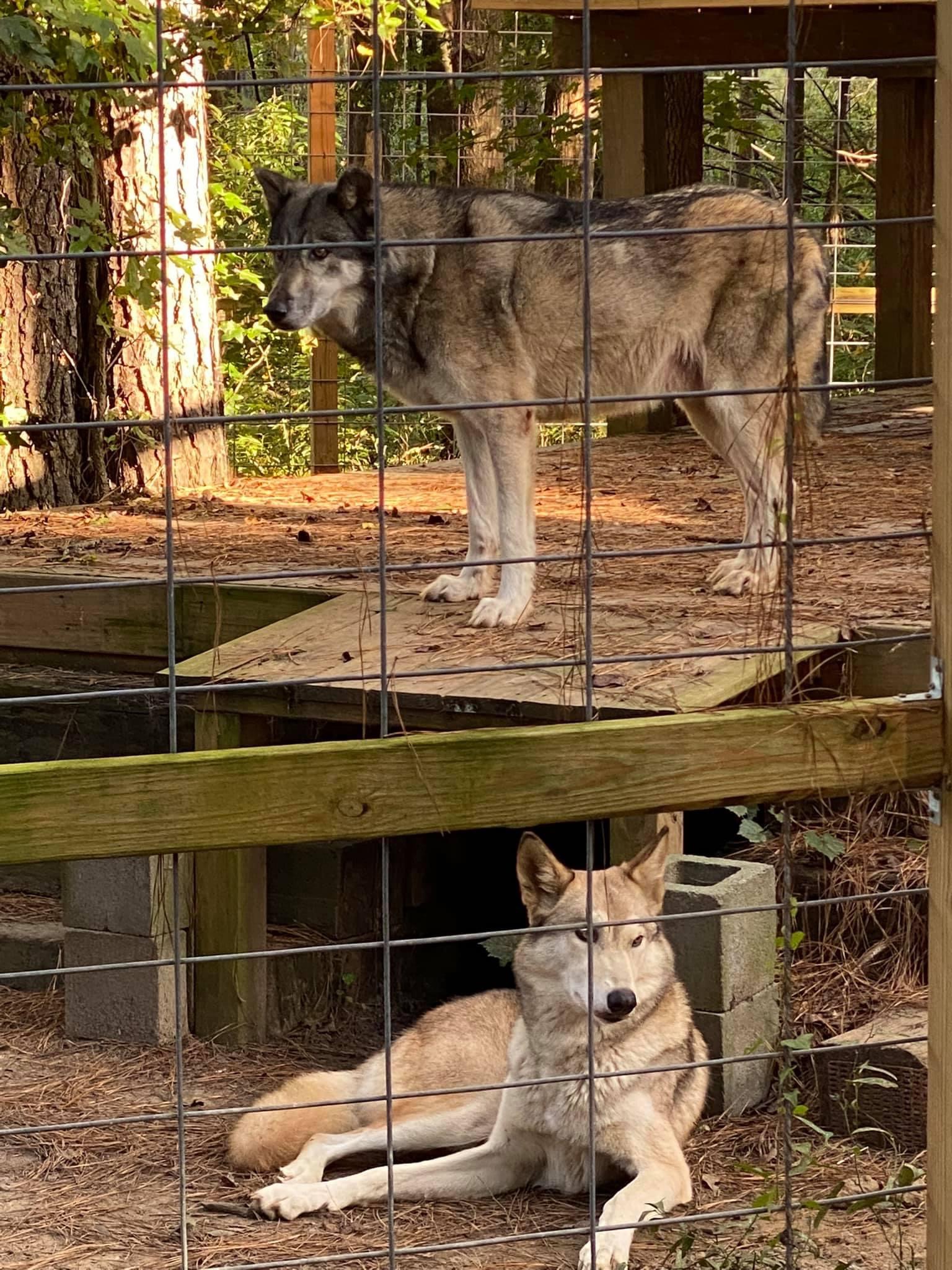 As her adventures continued so did the complaints in the neighborhood until it was clear that Luna needed more than her family could provide. All Luna wanted was to be with other 'dogs' like herself and that was the only way she would ever truly be happy. They felt that contacting W.O.L.F. Sanctuary was the only chance at Luna's happiness and her need to be in a pack with others like her.
Once we were contacted we felt this could be a perfect fit for Ghost so the plans were put into place to get Luna to us in South Carolina. She made her journey in mid-September 2021 and arrived at WTFC on September 14th. The introduction to Ghost could not have gone better and the timeline we had in place for them was thrown out the window within days. They have taken to each other and get along well. Ghost has seemed to take on the role as her protector right away.
We have learned that she will bond with 1 person and tends to gravitate to women but with love and patience she will readily warm up to men as well. She has never acted aggressively to any person or dog that is more her size. She doesn't like change (who does), will howl at night and is a predator so we are keeping our eyes open for any issues that need to be addressed. We are excited for what the future holds for Luna and Ghost.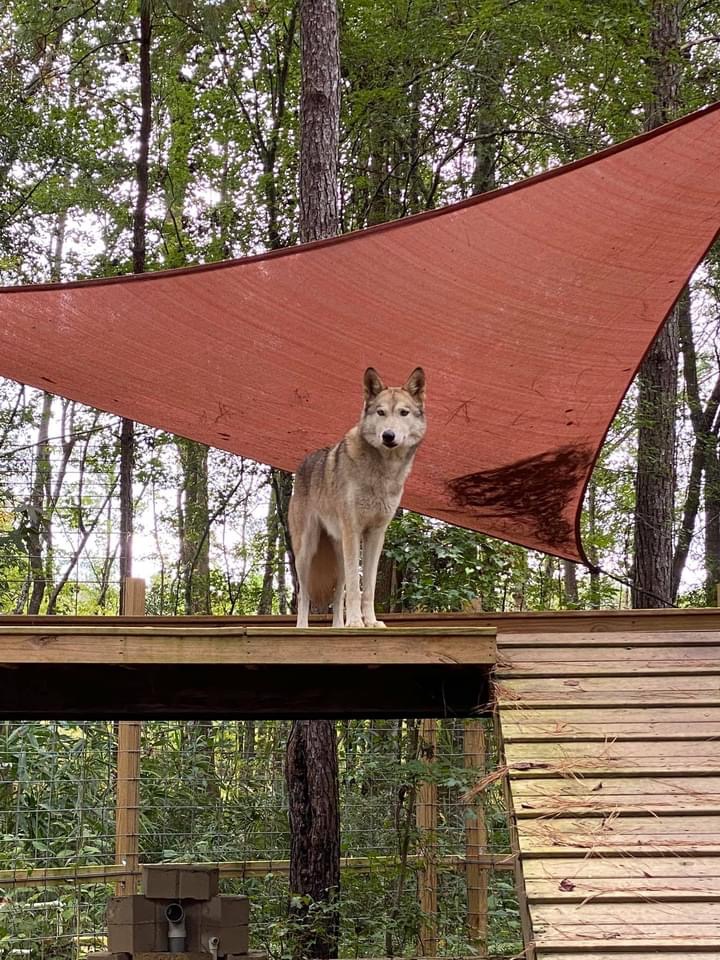 ---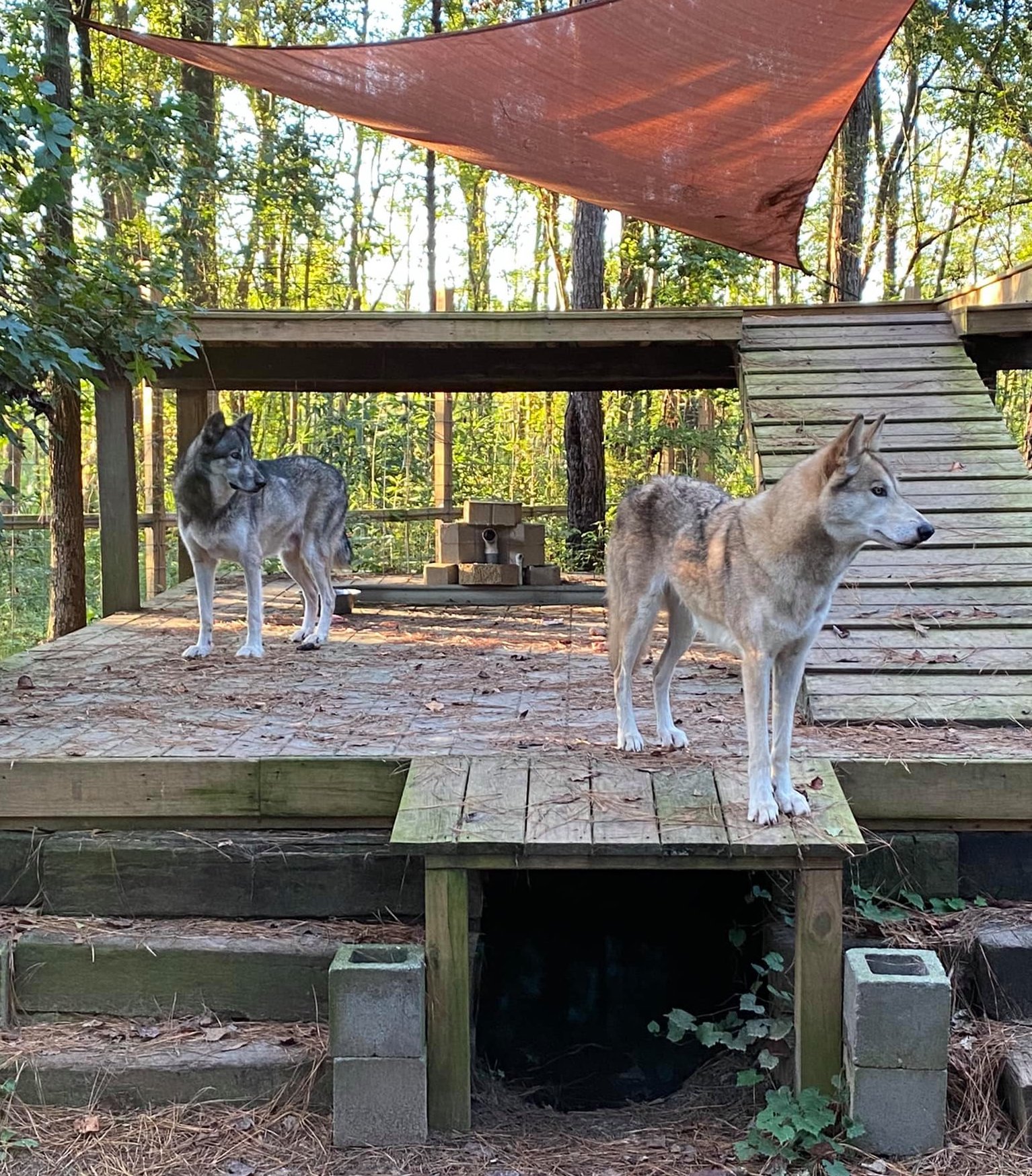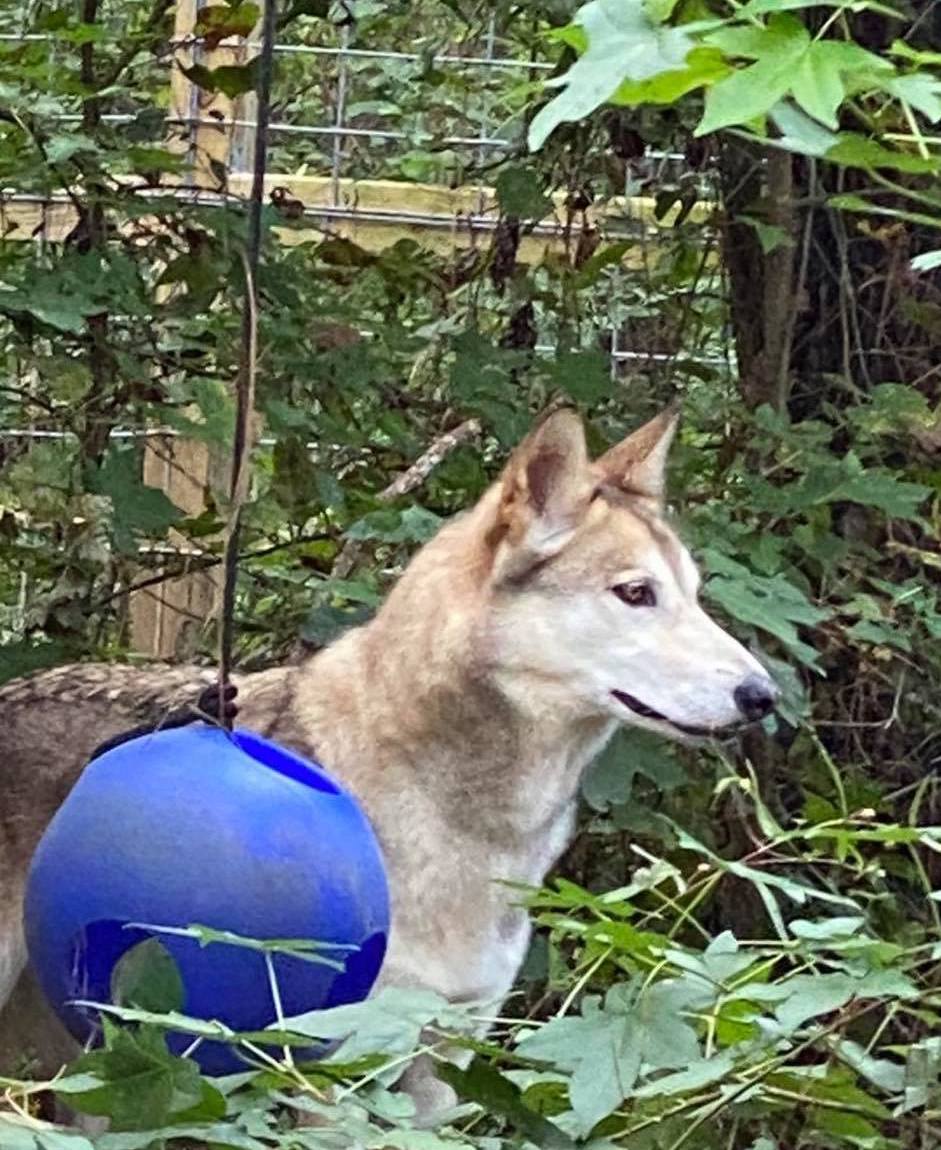 ---